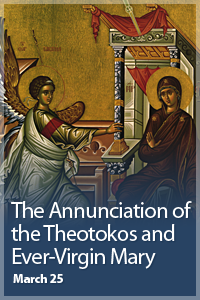 "Welcome one another, therefore, just as Christ has welcomed you, for the glory of God." - Romans 15:7
Welcome to our website!
We are an Orthodox Christian community under the Ecumenical Patriarchate of Constantinople (His All-Holiness Ecumenical Patriarch Bartholomew), the Greek Orthodox Archdiocese of America (His Eminence Archbishop Demetrios), and the Holy Metropolis of New Jersey (His Eminence Metropolitan Evangelos).
We are the 6th oldest Greek Orthodox community in the United States (established in 1901), and we are located in Elkins Park, a charming northern suburb of Philadelphia, Pennsylvania, USA.
OUR MISSION: "To proclaim the Gospel of our Lord and Savior Jesus Christ, sanctify the faithful through worship and the Holy Sacraments, grow the church by inviting and receiving new members, live the Orthodox Christian Faith, and serve humanity through Christ-centered ministries."
OUR VISION: "To be a loving, caring, and welcoming community, the light of Jesus Christ to the whole world, "a city set on a hill" (Matthew 5:14), where all belong and grow in the Orthodox Christian Faith through worship, witness, fellowship and service to others."
We invite you to explore our website and feel free to contact us with any question you may have regarding our community or the Orthodox Christian faith in general.
If you are a new member of our parish, or are considering membership, these web pages will acquaint you with what our parish offers to those who give it support and sustenance. To those who are already supporting stewards of the church, we hope they will provide you with the assurance that your sacrificial offerings are received with profound respect, and are utilized to maximum effectiveness.
Liturgical Schedule
We meet for divine worship every Sunday morning and for feast days starting with Orthros (Matins) 8:30, Divine Liturgy 9:30-10:30AM, followed by hospitality and fellowship hour in our community center. All are ivited!
Upcoming Events:
Click here for the full Community Calendar
Click here for driving directions
---
Contact Us:

We always welcome questions, comments, and suggestions regarding our parish, or the Orthodox Christian Faith in general.
Here is how you can contact us:
Mailing Address
Annunciation / Evangelismos Church
7921 Old York Rd.
Elkins Park, PA, 19027
Rev. Fr. John L. Johns, Presiding Priest
Email: frjohn@anngoc.org
Telephone: (215) 635-0316
George Dalagelis, Parish Office Administrator
Email: office@anngoc.org
Fax: (215) 635-8301